Monday, September 11th--SA/Quiz Chapter 13 Section 3 "Newton's Laws"
*Chapter 14 Section 1 and 2 "Work and Power" / "Using Machines"
*Read p. 426-430 and 432-434
*Vocabulary-work, work formula, input force, output force, mechanical advantage, mechanical advantage formula
*SA/Quiz Monday, September 18th
​Tuesday, September 12th--Vocabulary discussion
*Work and force word problems-CW/HW
*SA/Quiz Monday, September 18th

Wednesday, September 13th-Check CW/HW from Tuesday
*Mechanical Advantage--Formula/word problems
*SA/Quiz Monday, September 18th

Thursday, September 14th--Chapter 14 Sections 1 and 2 Review
*SA/Quiz Monday, September 18th

Friday, September 15th--NO SCHOOL


michele.bixby@acsk-12.org
Arlington Community Schools offers educational and employment opportunities without regard to race, color, creed, national origin, religion, sex, age, and disability and adheres to the provisions of the Family Educational Rights and Privacy Act (FERPA). Neither
Arlington Middle School
nor Arlington Community Schools is responsible for questionable or controversial content found through links external to this site.
Powered by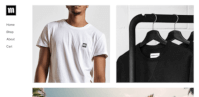 Create your own unique website with customizable templates.